Coming exhibition: London - October 2022
Thanks, Buenos Aires
April 9, 2022.
We had a beautiful two weeks in Buenos Aires.
Thanks to the artists, thanks to the media, thanks to the public! Next stop: London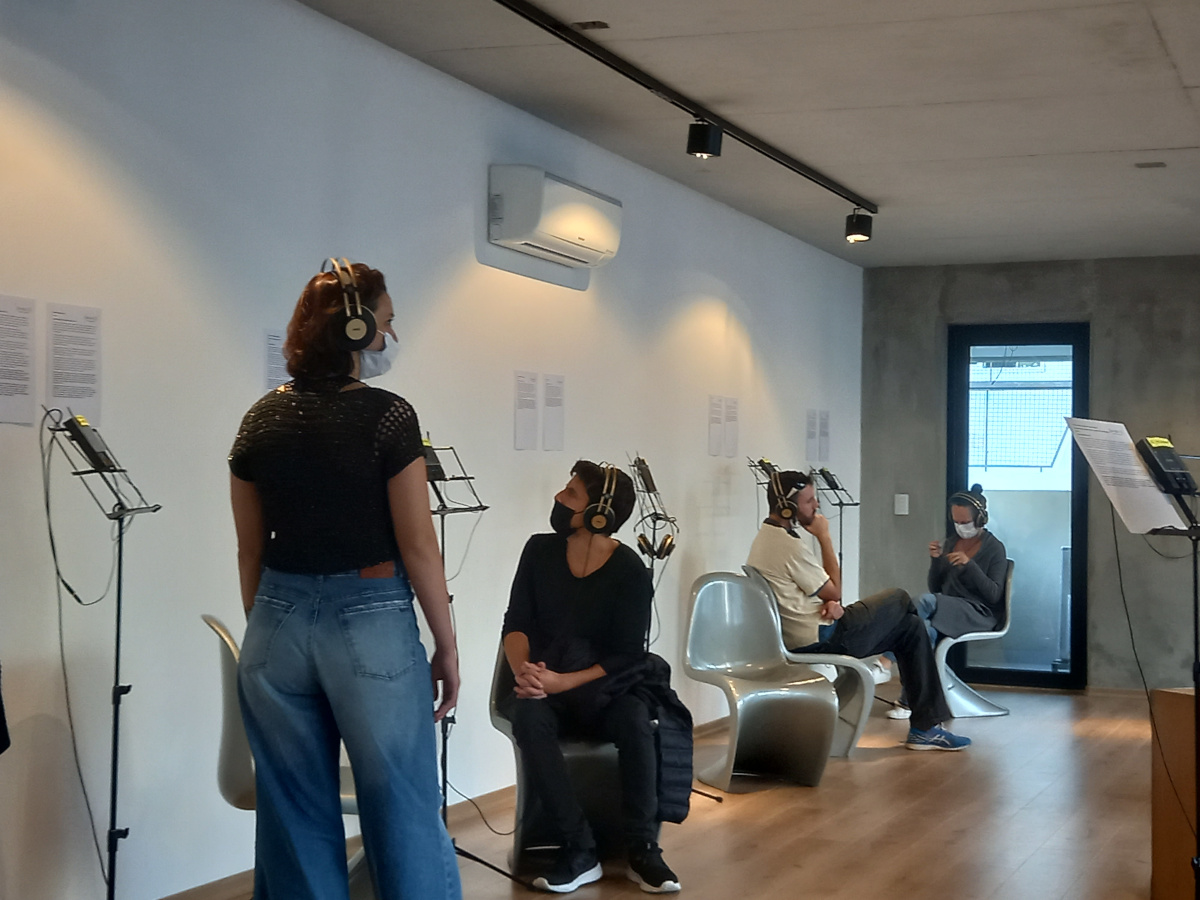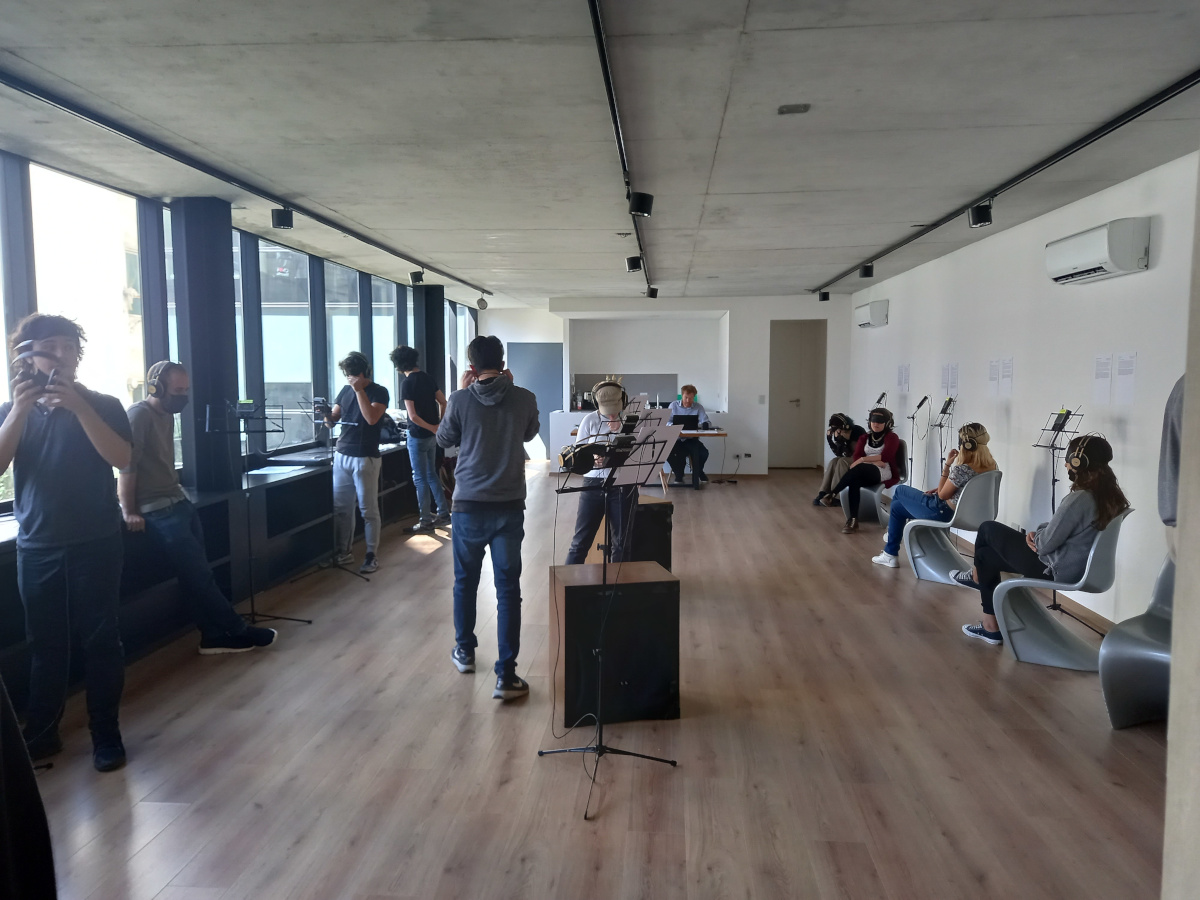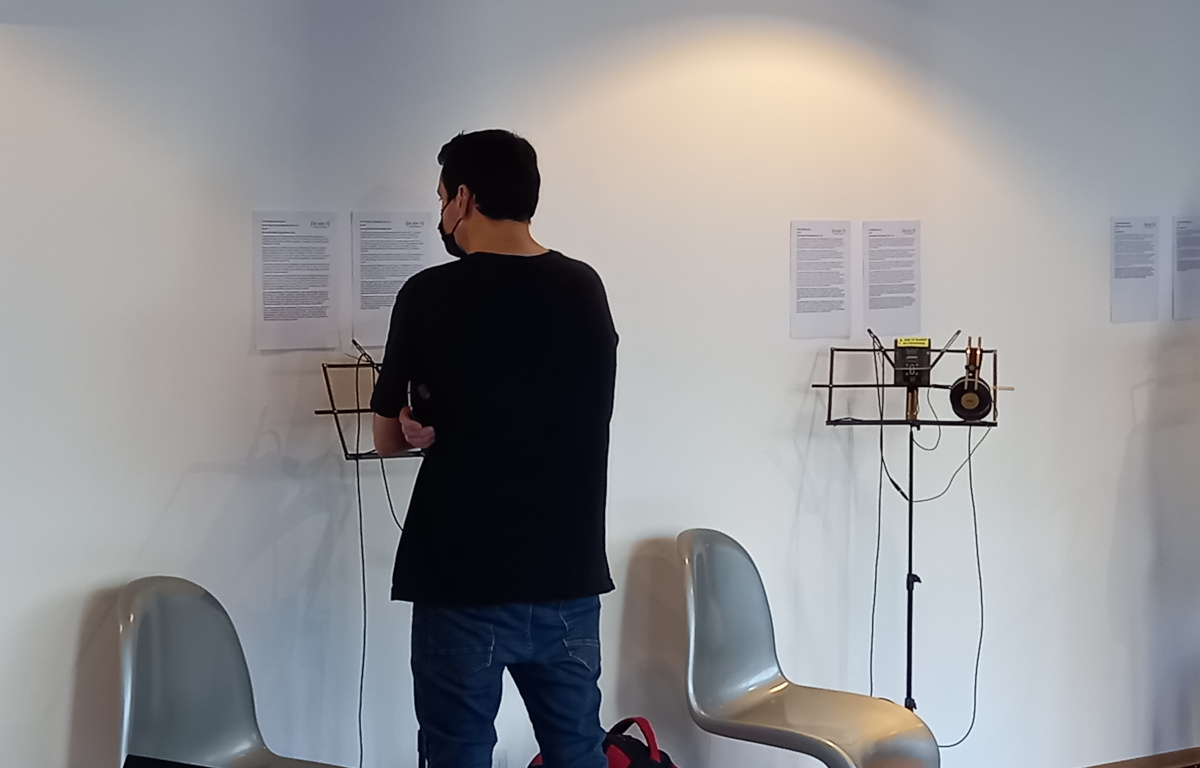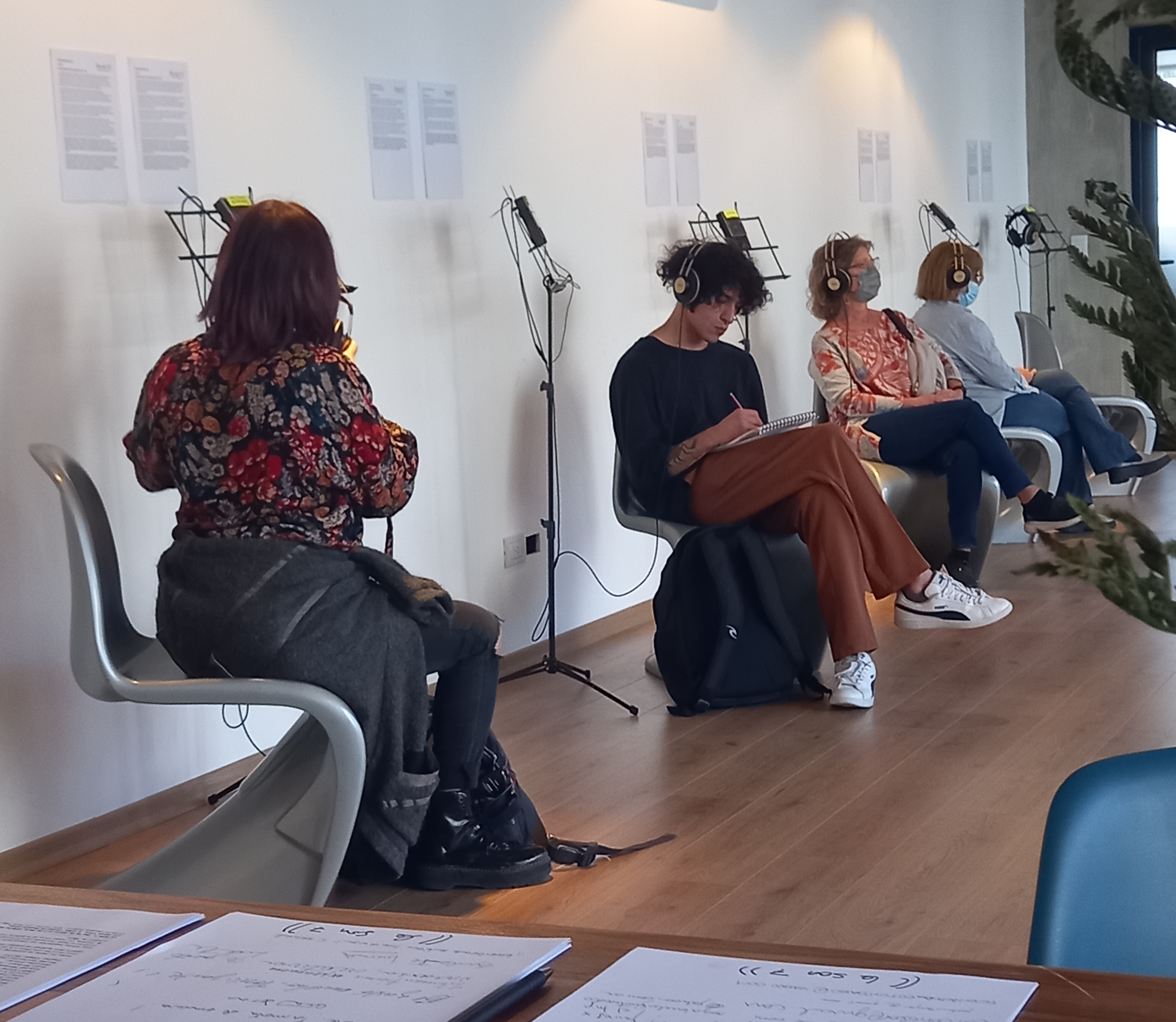 Now open in Buenos Aires
March 19, 2022.
After Paris, Le Son 7 brings the same exhibition to Buenos Aires. We opened on Friday 18th and will be here in Recoleta, Las Heras 1722, piso 5 , until 2 April , open from noon to 7pm Tuesdays to Saturdays.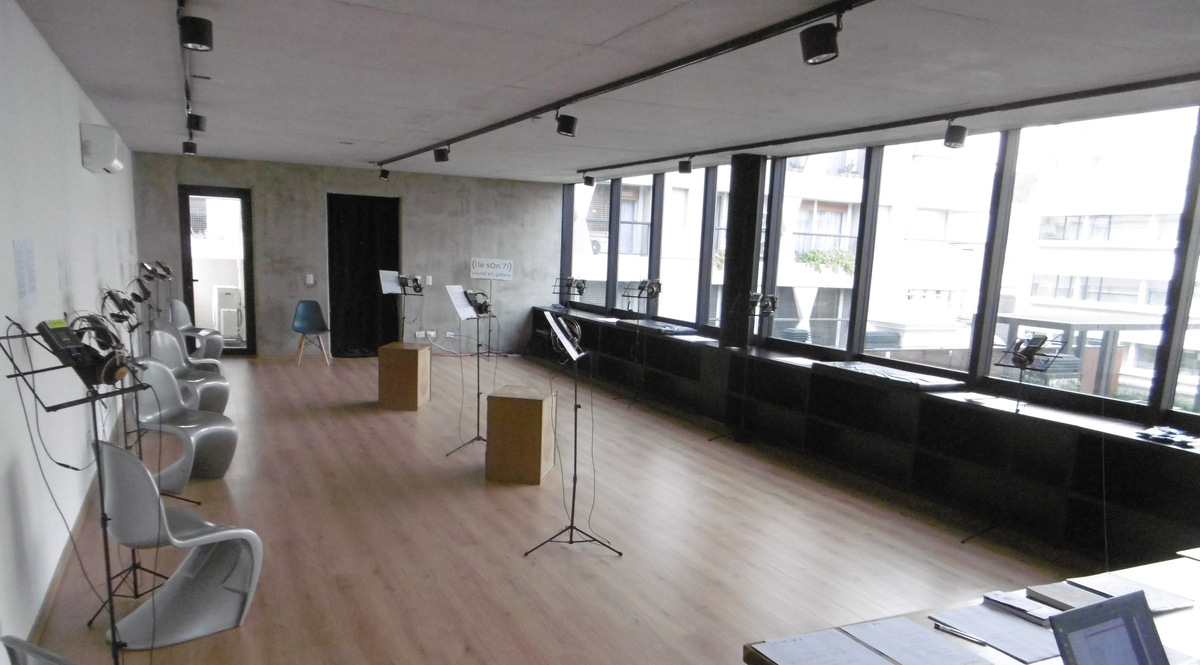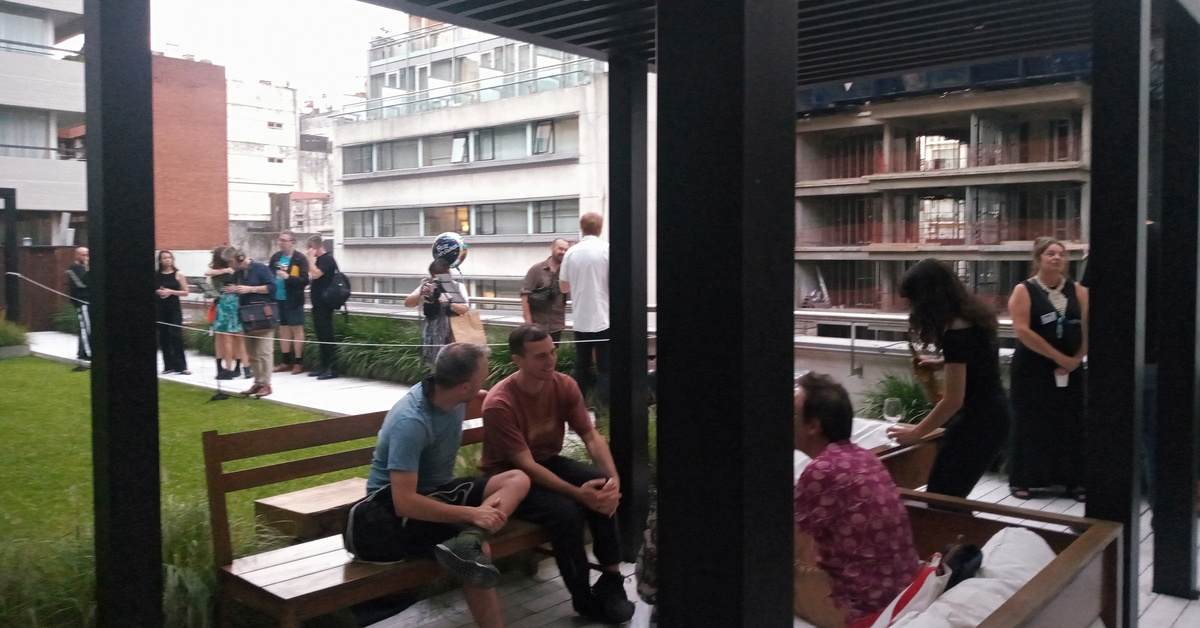 The works, created exclusively for the gallery and all unique editions, include improvisation, found-sounds, field recordings, sonification and sound poetry.
This is the second and last part of the Paris-Buenos Aires edition and another opportunity to hear and acquire the sound art in person.
In October we will present a new exhibition in London.
Las Heras 1722, piso 5. Buenos Aires - 18 March - 2 April 2022
Update after Paris
January 9, 2022.
We held our first exhibition in Paris in December. They were a remarkable two weeks; the beginning of something significant. We'd like to thank the artists and all the visitors, for their encouragement and goodwill.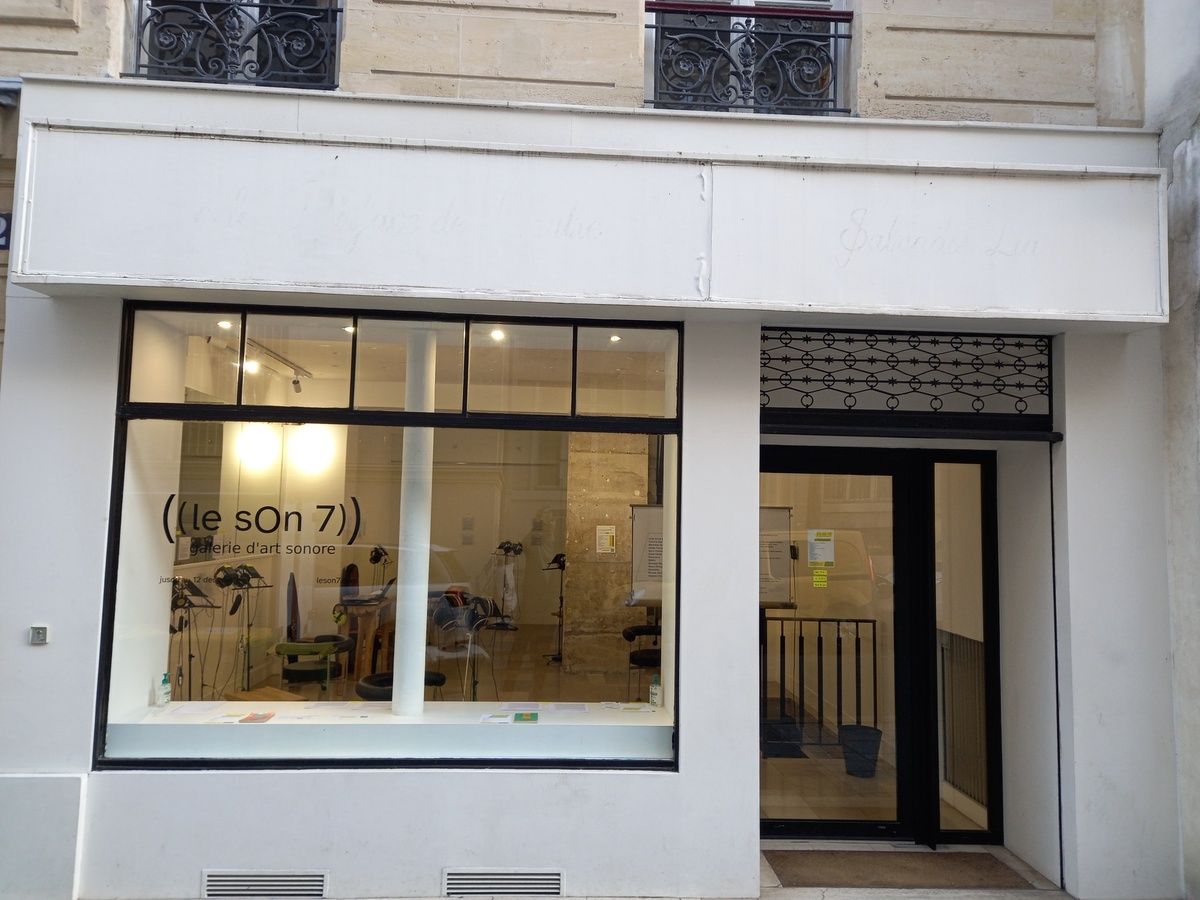 Among many conversations, here are some of the notable questions and comments:
"Galerie d'art sonore!"

We were surprised by the reaction of people passing by on the street, very intrigued by the concept, they seemed to enjoy the idea.

"Thank you"

This was universal. We were also grateful for the attention and respect that the visitors paid to the works.

"I feel calm, like I'm floating, in another world..."

"Why aren't there other galleries like this?"

"I liked the birds and the rain."

"I'm also a sound artist. How can I exhibit with you?"

Tell us more, contact us by mail: artists@leson7.com

"Is this the real sound of the stars?"

"This work is pure contemporary dance."

"Why is it only in stereo?"

We'd like to explore other formats, but right now we want to use the portability of sound art; that you don't need special equipment to enjoy the works.

"After this, I will try to listen more consciously."

"How was this curated?"

We chose artists whose work we admired and gave them free rein to create. We were interested in finding representatives from different fields and sound experiences. The curation was in the selection of the artists.

"I don't understand the language but I don't think it matters."

"What do I get if I buy a work?"

Buyers receive a high quality digital file, a certificate of the originality and a contract signed by the artist transferring limited non-commercial rights and a statement from the artist that they will not make any other copies.

"Is this a human voice?"

"The quality of the content is impeccable. All the works are different."

"Are these NFT?"

No. NFTs only proves that someone has bought a token. A certificate signed by the artist is more trustworthy. We will make a token on a blockchain if the buyer wants, but only one that has zero environmental impact.

"How was this work made?"

"Where do the works come from?"

With two exceptions, all the works were created for this exhibition, some including recordings from previous performances.

"You should talk to..."

(We got some great introductions.)

"When will the next exhibitions be?"

In 2022, we're going to be in March in Buenos Aires (with the same exhibition) and in October in London with a new line-up.
Next: Buenos Aires! More information soon.
Greetings from Paris: c'est parti
December 2, 2021.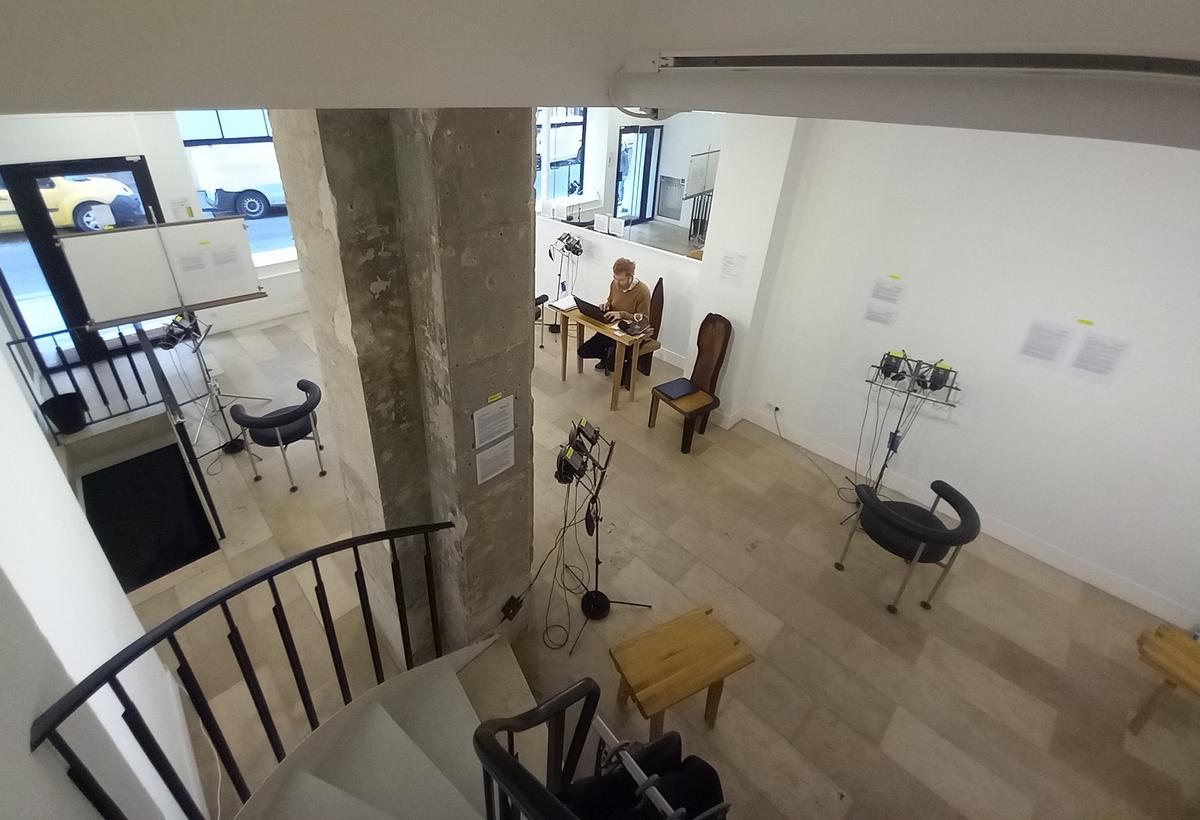 We opened the gallery yesterday for the first time. Now we're receiving visitors, every day from 11am to 7pm until December 12th, at 32 Rue Pastourelle, 75003. If you're in Paris or have friends nearby, you're all very welcome.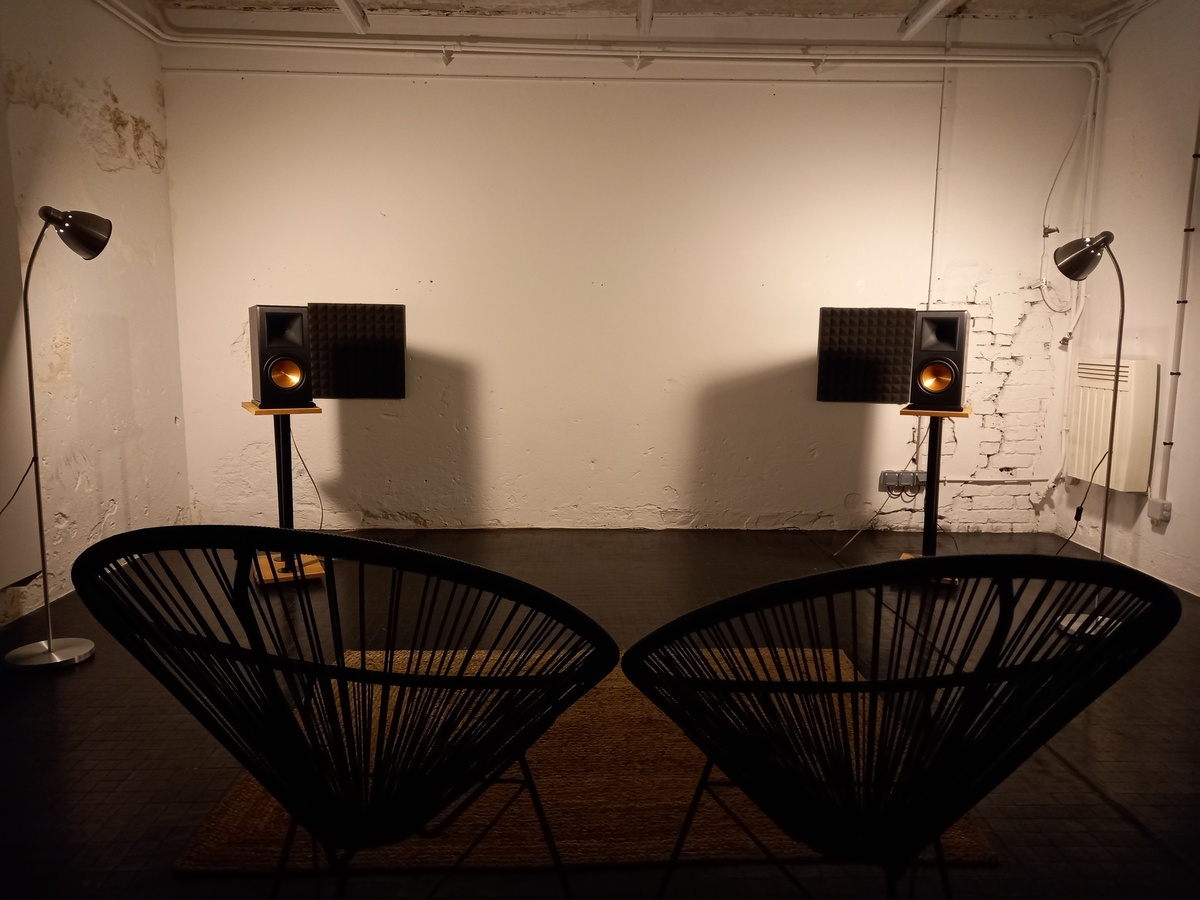 The works are wonderful - plucked from the ether, beamed in from the solar system, generated by cutting edge software, recorded in fields, deconstructed, re-assembled, inventive, warm and intimate - we love them all. Sound artist and writer Fari Bradley has written texts for each one, now published on the site along with excerpts of each work: https://leson7.com/works
32 Rue Pastourelle, Paris 75003 - 1-12 December 2021