Coming exhibition: Madrid - 2-13 May 2023
A collective listening event in Buenos Aires
March 16, 2023.
We were very are happy to present a listening session in Buenos Aires at Artlab, last Sunday, March 12. We presented each of the works individually, in two sections with an interval in between.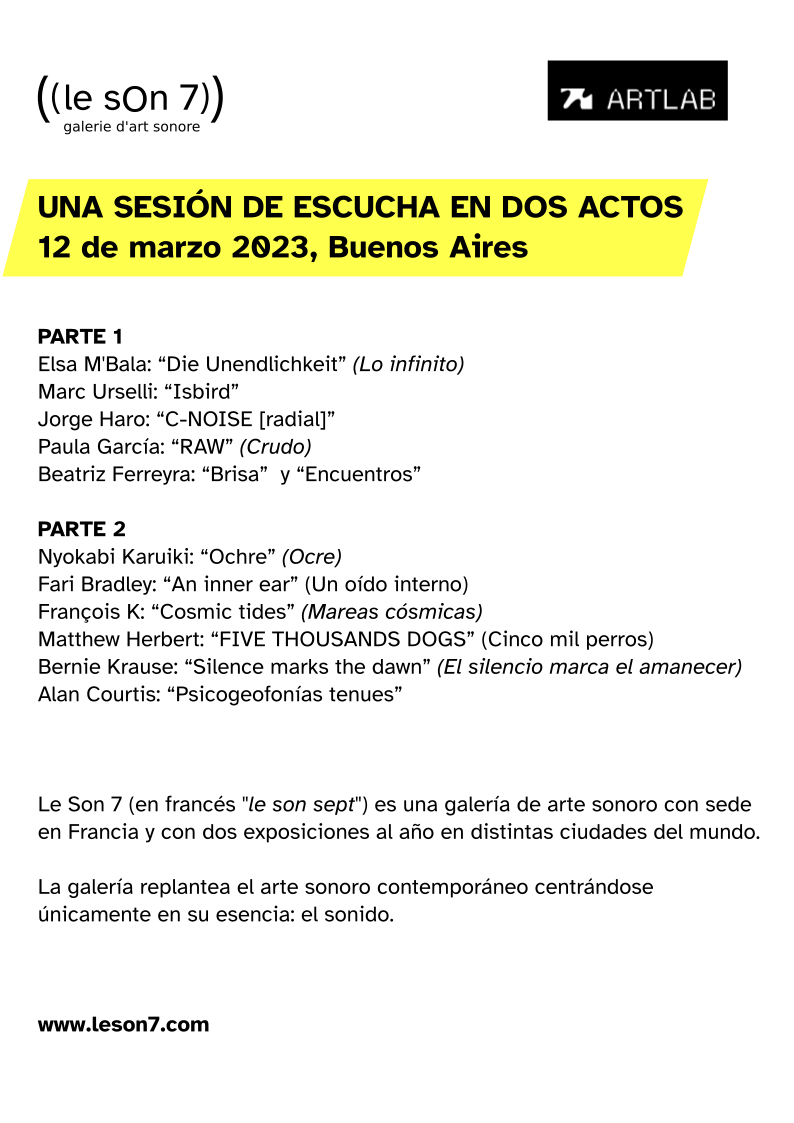 Following on from the small, informal collective listening event that followed Fari Bradley's artist-talk in London, we arranged a showcase event in Artlab's wonderful performance space with a presentation by Jorge Haro of his own work and his artistic practice.
The space was limited to 80 visitors, so it was an invite-only event. The audience included sound artists, curators, journalists, representatives of the major galleries and institutions and friends.
As usual, we were very encouraged by the feedback we received after the event. Many of the visitors had visited our exhibition in Buenos Aires last year, and commented on the different experience of listening to the works alone in a gallery and collectively in a performance space. They also appreciated the diversity of the selection and its wide span of geography, cultures and ages.
Le Son 7 is committed to exploring the possibilities of audio-only sound art, and we will continue to work with this format. We will be having another collective listening event in conjunction with the exhibition starting May 2nd in Madrid.
Madrid in May
Le Son 7 continues to showcase the work of these 11 remarkable artists. From 2 to 23 May 2023, we will be in Madrid.
Alan Courtis / Beatriz Ferreyra / Bernie Krause / Elsa M'Bala / Fari Bradley / François K / Jorge Haro / Marc Urselli / Matthew Herbert / Nyokabi Kariũki / Paula Garcia
More details soon, meanwhile, sign up for our newsletter to get updates.
Last days, and an artist talk on sound and immateriality
October 20, 2022.
We're in the final days of the exhibition in London, which closes on Sunday 23rd.
But before that, on Saturday 22nd October at 12 midday, artist Fari Bradley will be in the gallery to discuss sound and immateriality, including a reading from her chapter in the recent Oxford Handbook of Sound Art.
Find us at 7 Club Row, Shoreditch E1 6JX until Sunday 23rd October.
The artists for London
August 31, 2022.
Le Son 7 is pleased to announce the artists who will be exhibiting in London from 13-23 October.
7 Club Row in Shoreditch, London E1 6JX - 13-23 October 2022
Eleven exceptional artists, some established for decades but reinventing themselves with wisdom and imagination, deepening the essence of their practices. Others, experimenting, making their way forward, aligning creativity and thought in new approaches to sound.
Le Son 7 presents field recordings, experimentation, found sound, artificial intelligence and a varied range of works whose only tangibility is sound. With precision and determination, with adventure and radicality, these eleven artists offer us a panorama of contemporary sound art.
Preparing for London, already in New York
June 2, 2022.
The new Le Son 7 exhibition will be from October 13th to 23th, in London. We are currently in conversation with the artists and will begin announcing them soon.
In the meantime, Stephen Vitiello's piece created for our last two exhibitions 'One string left and a head for the sea', is now on display as part of the art and technology program Harvestworks on Governors Island, NY, and can be heard in the Ear Hut listening station created by Miya Masaoka. The exhibit is open every weekend through August 7. More information on the Harvestworks site .
Thanks, Buenos Aires
April 9, 2022.
We had a beautiful two weeks in Buenos Aires.
Thanks to the artists, thanks to the media, thanks to the public! Next stop: London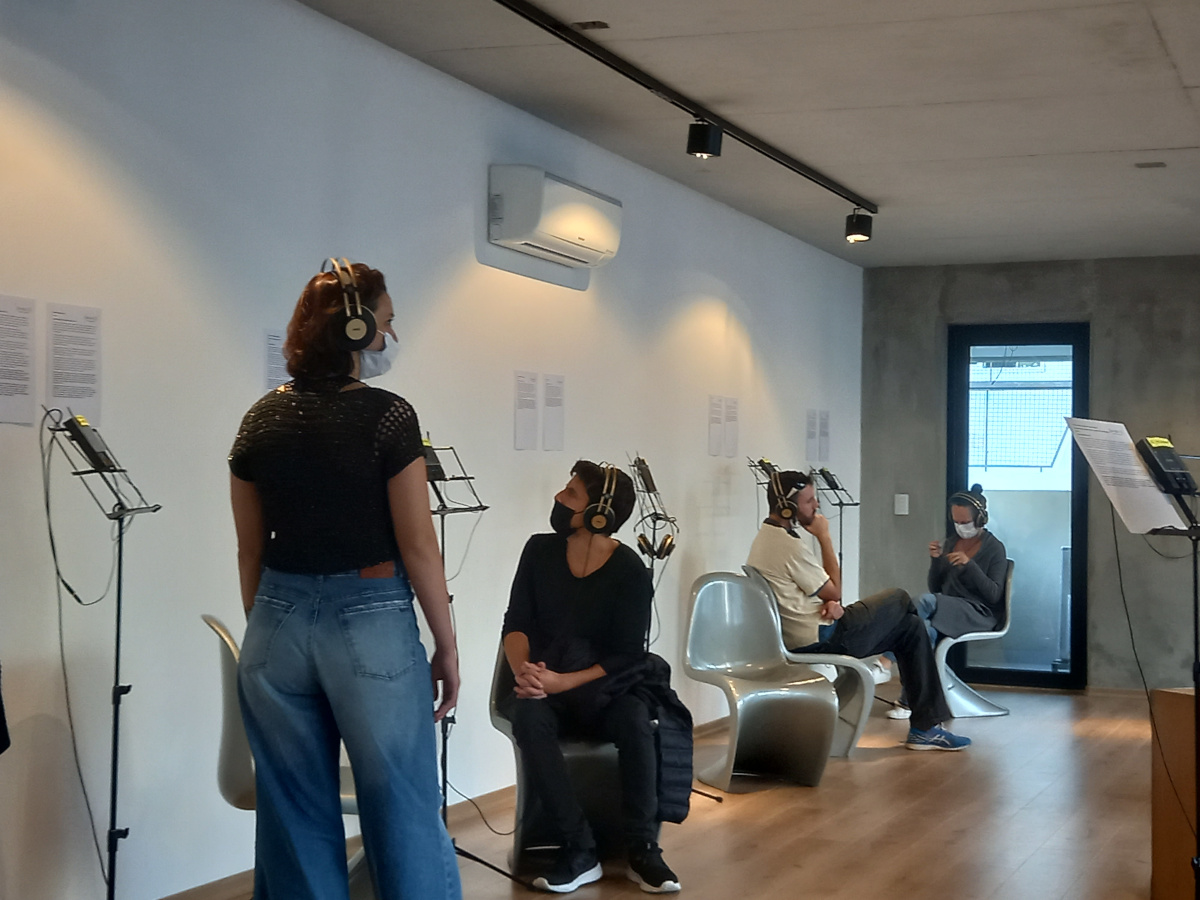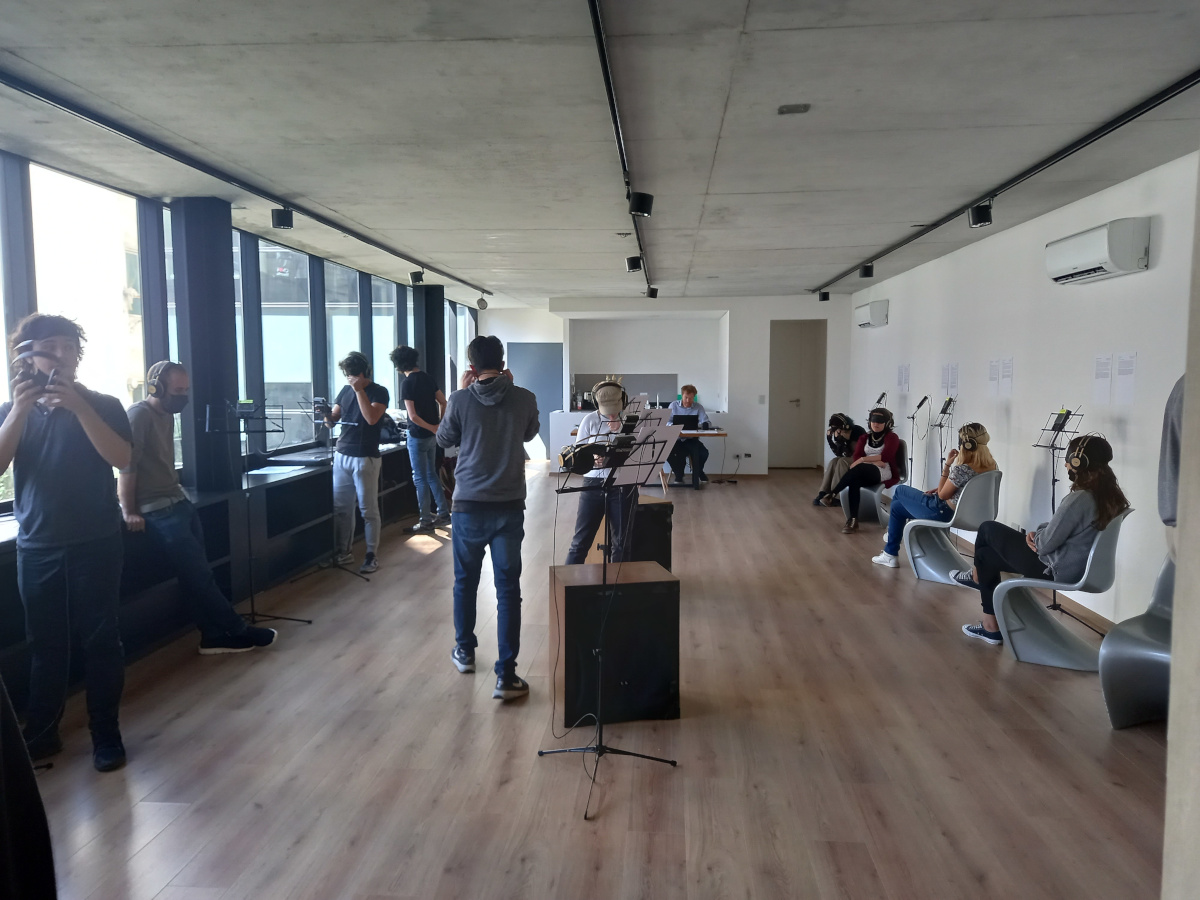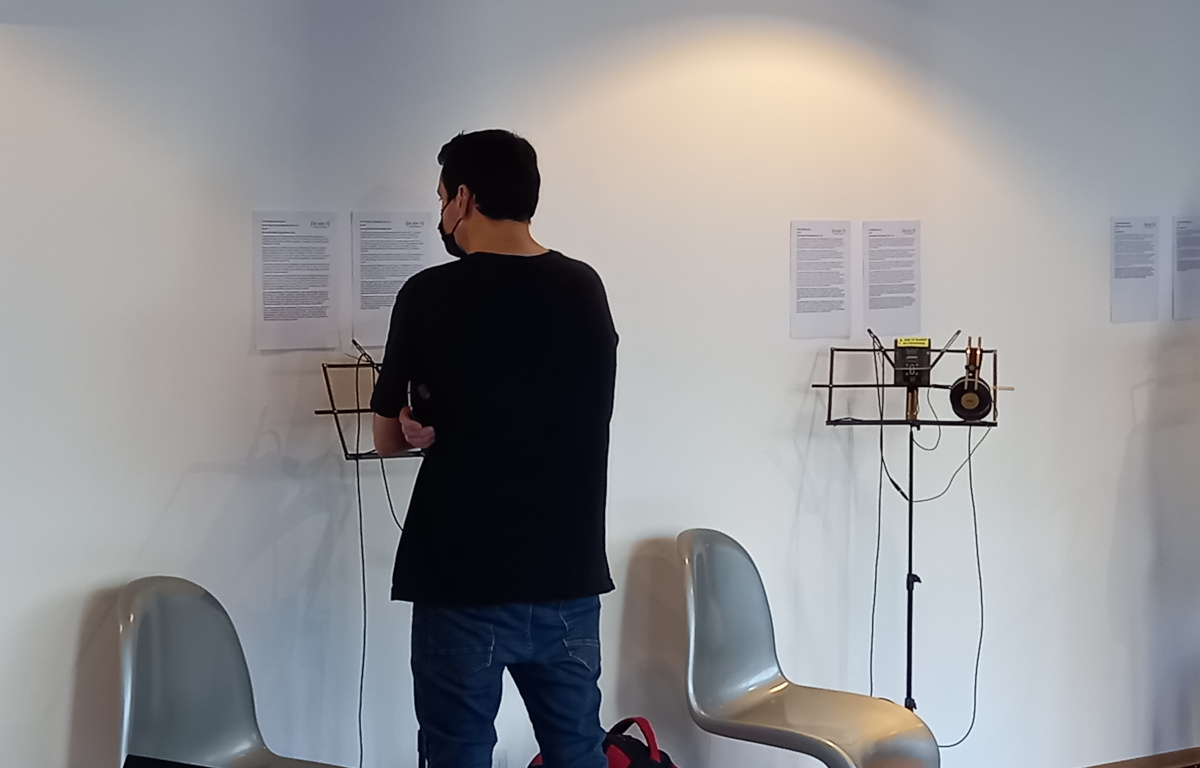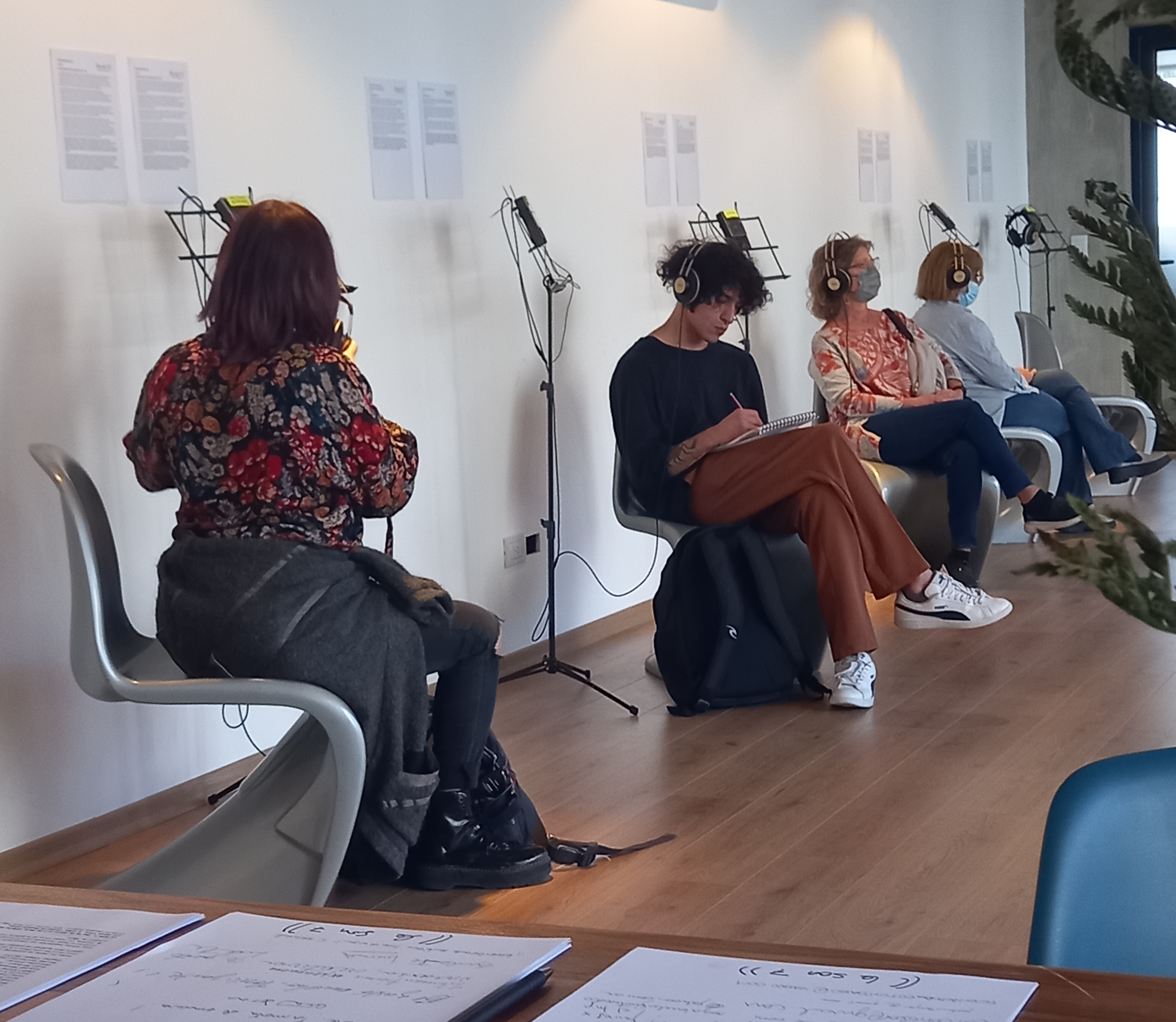 Now open in Buenos Aires
March 19, 2022.
After Paris, Le Son 7 brings the same exhibition to Buenos Aires. We opened on Friday 18th and will be here in Recoleta, Las Heras 1722, piso 5 , until 2 April , open from noon to 7pm Tuesdays to Saturdays.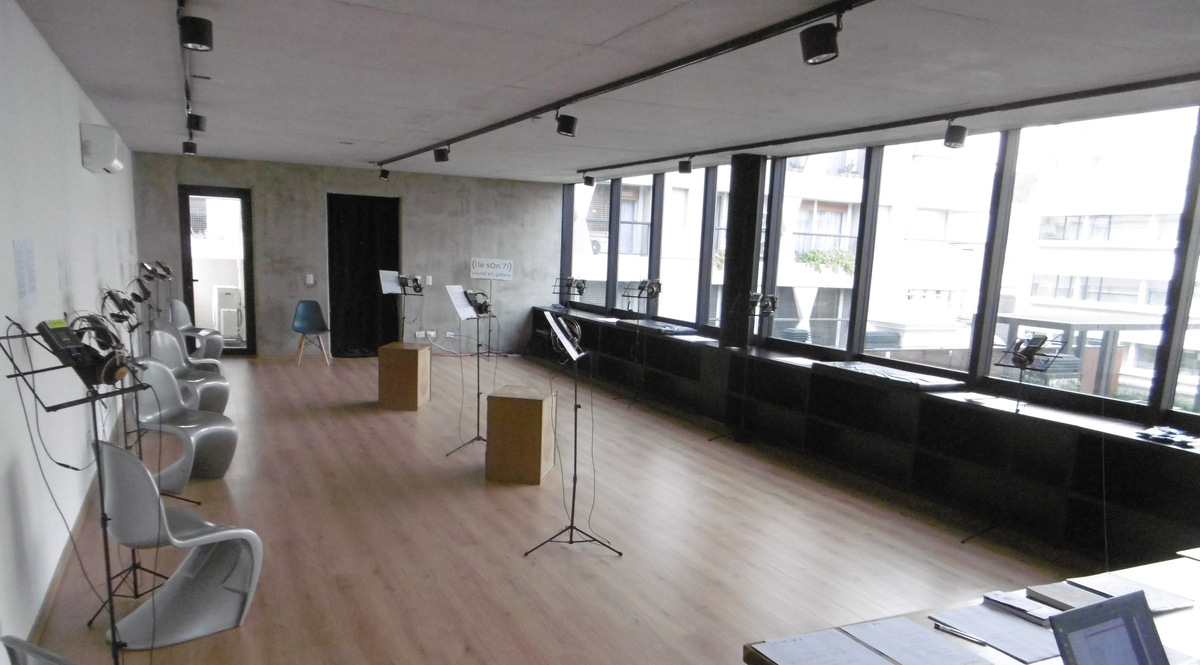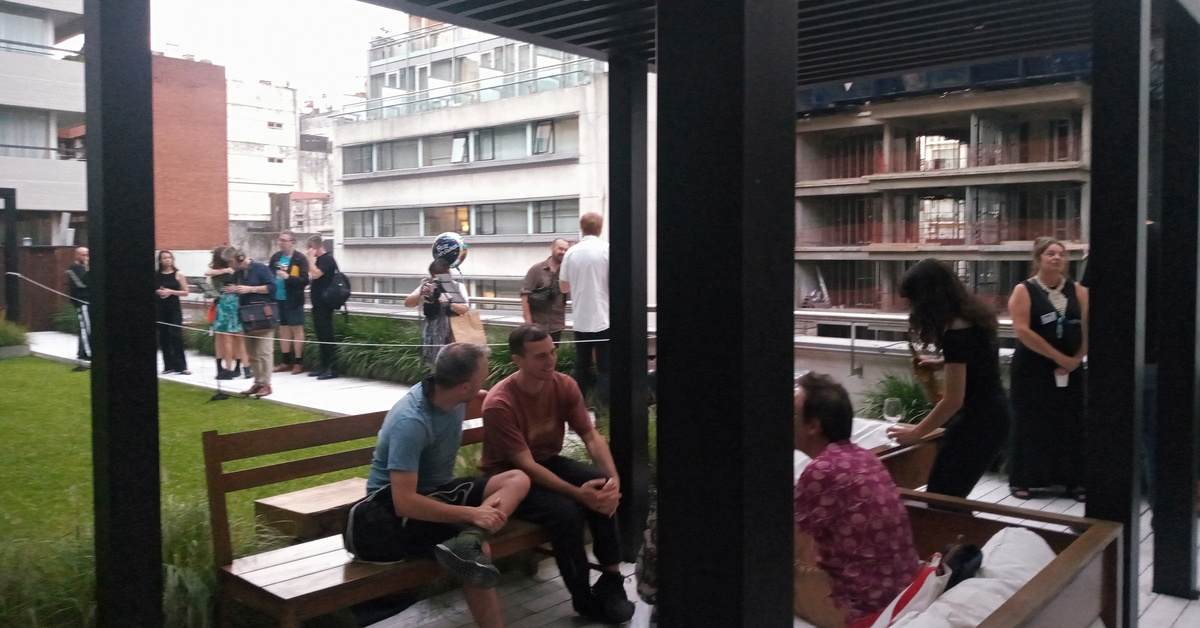 The works, created exclusively for the gallery and all unique editions, include improvisation, found-sounds, field recordings, sonification and sound poetry.
This is the second and last part of the Paris-Buenos Aires edition and another opportunity to hear and acquire the sound art in person.
In October we will present a new exhibition in London.
Las Heras 1722, piso 5. Buenos Aires - 18 March - 2 April 2022
Update after Paris
January 9, 2022.
We held our first exhibition in Paris in December. They were a remarkable two weeks; the beginning of something significant. We'd like to thank the artists and all the visitors, for their encouragement and goodwill.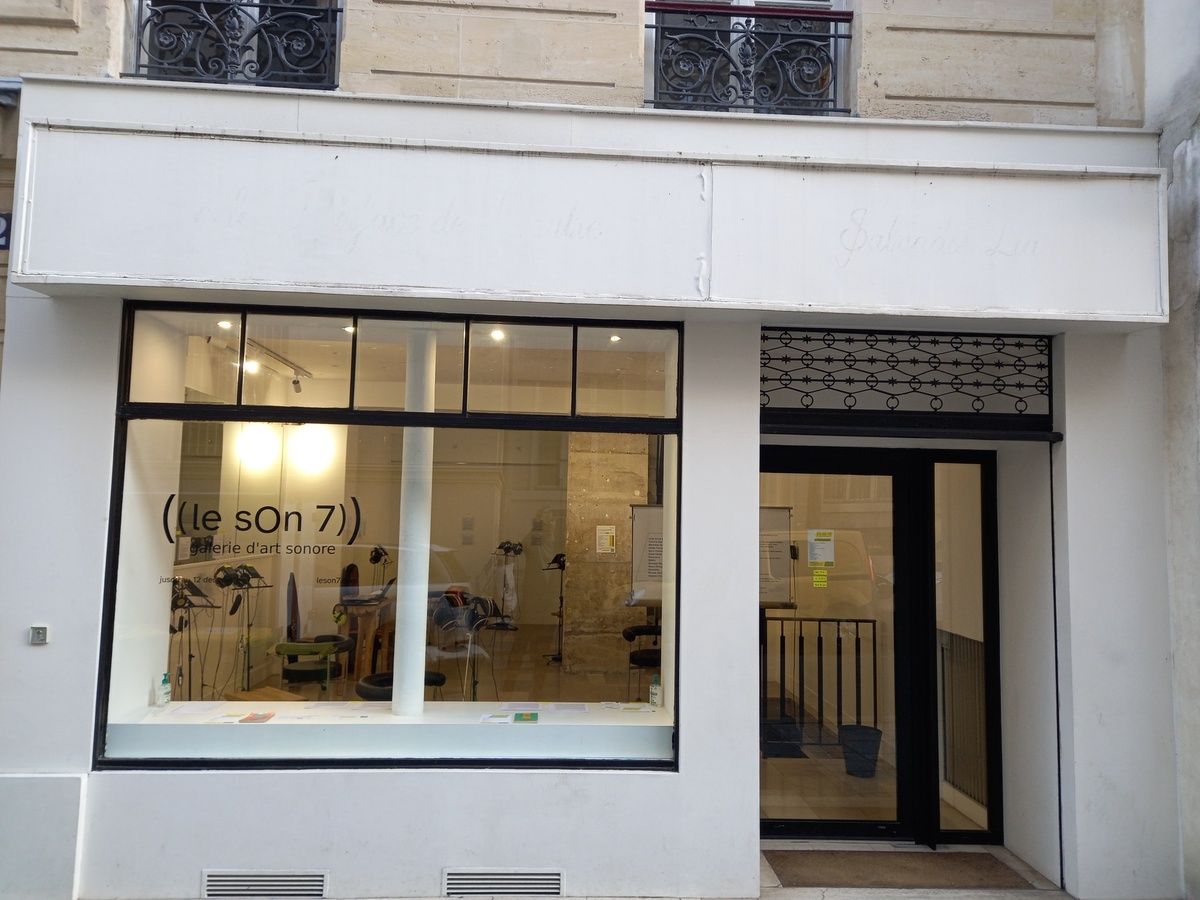 Next: Buenos Aires! More information soon.
Greetings from Paris: c'est parti
December 2, 2021.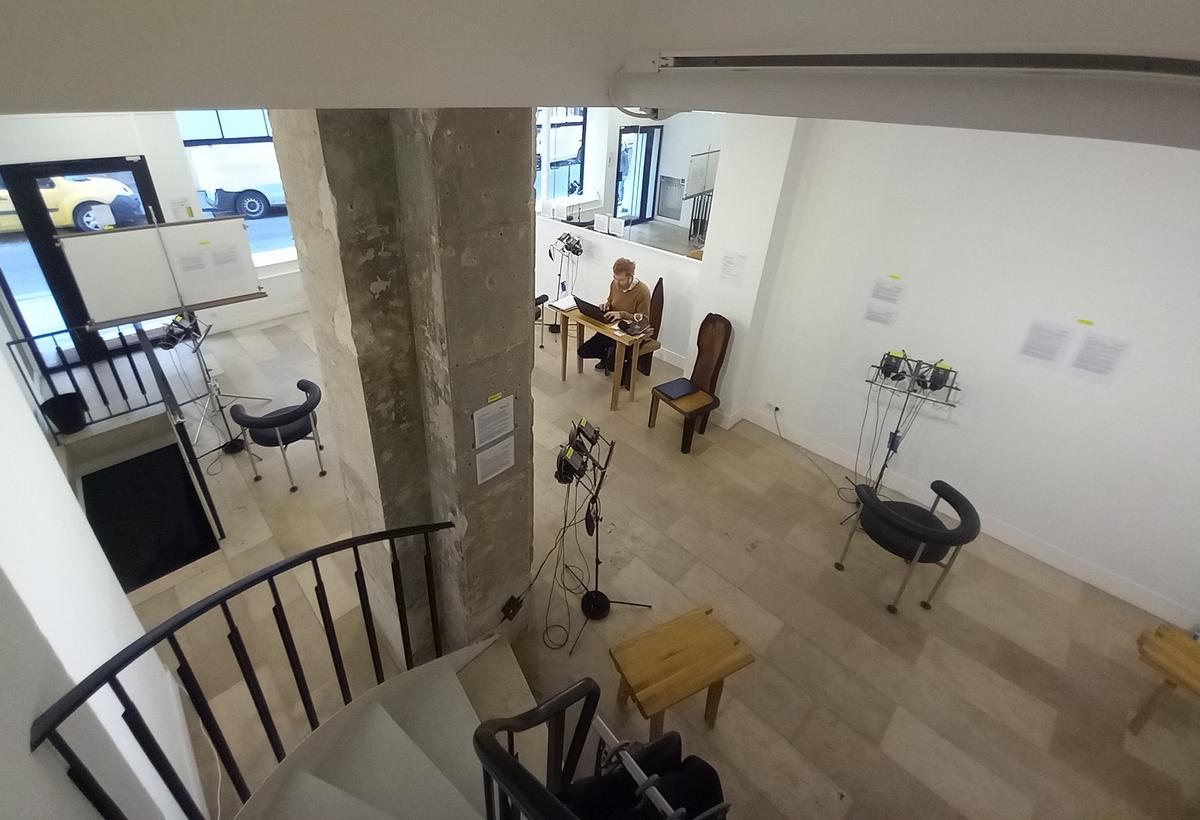 We opened the gallery yesterday for the first time. Now we're receiving visitors, every day from 11am to 7pm until December 12th, at 32 Rue Pastourelle, 75003. If you're in Paris or have friends nearby, you're all very welcome.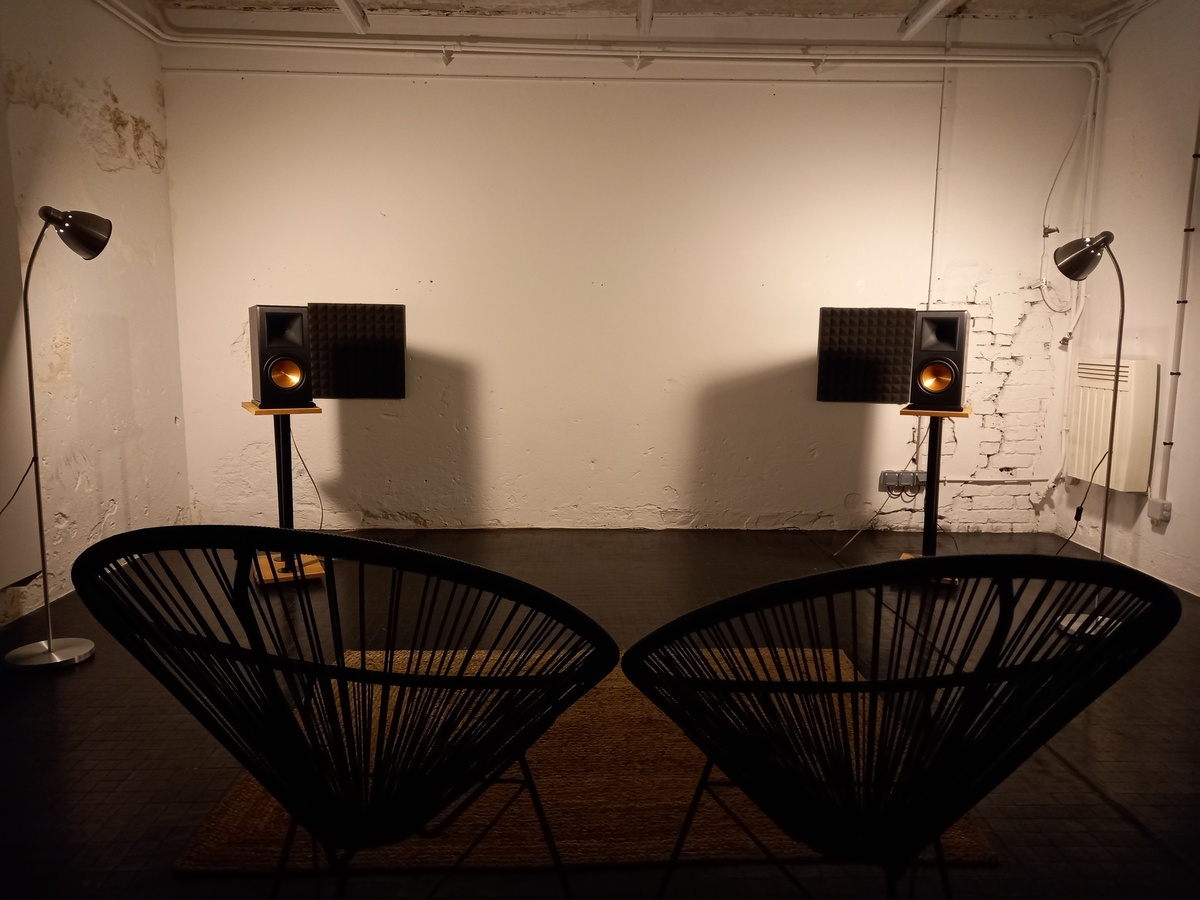 The works are wonderful - plucked from the ether, beamed in from the solar system, generated by cutting edge software, recorded in fields, deconstructed, re-assembled, inventive, warm and intimate - we love them all. Excerpts of each work along with their texts are now published on the site: https://leson7.com/works
32 Rue Pastourelle, Paris 75003 - 1-12 December 2021